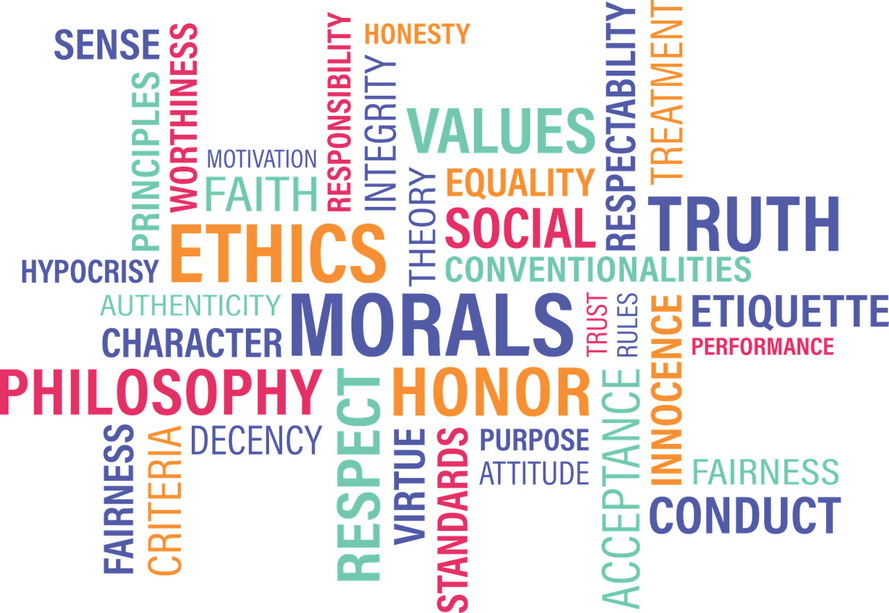 8 rules applicable to all real estate professional are framed under a code of ethics and professional conduct.
These 8 points are described below: 
COMPLIANCE WITH LAW
TRANSPARENCY
PROFESSIONAL ETHICS
COMPLIANCE WITH LAWS AND REGULATIONS
JURISDICTION
PRIVACY
SETTLEMENT OF DISPUTES
TREATMENT OF FORMALIZED CLAIMS
These rules are established to define procedural, training, management, transparency, ethics, confidentiality and transparency obligations with conscientiousness, dignity, loyalty, sincerity and probity.
According to the decree of August 28th 2015, these rules constitute the Code of Ethics and Professional Conducts are setting out in Articles 33.3 to 33.14 of these Rules of Procedure.
COMPLIANCE WITH LAW
All professional practice their profession in strict compliance with laws, decrees and regulations, and rules of ethics in force. 
TRANSPARENCY
The professional gives the public accurate, comprehensible and complete information about his professional activities, including services rendered. 
PROFESSIONAL ETHICS
The professional exercises his profession with conscience, dignity, loyalty, sincerity and probity. 
COMPLIANCE WITH LAWS AND REGULATIONS
The professional is obliged to:
– do not commit any discrimination
– ensure compliance with its obligations
– ensure compliance with the provisions of the law
– refuse assistance when it is solicited fraudulently. 
JURISDICTION
The professional must possess the theoretical and practical knowledge necessary for the exercise of his activity. It keeps abreast of legislative and regulatory developments related to its activities. 
PRIVACY
The professionals exercise caution and discretion in the use of personal data and information about their principals or third parties in the performance of their duties. 
SETTLEMENT OF DISPUTES
The professional strives to resolve amicably disputes that arise with its constituents, and responds in good faith. 
TREATMENT OF FORMALIZED CLAIMS
It has a formal procedure for handling written complaints from its customers.
Indeed, these rules applicable to real estate professionals are described point by point and invite to act with a certain "ethics"; In the preamble to this code of ethics and deontology, it is specified that the obligations of probity, morality and loyalty are defined primarily.
You can find the Code established by browsing and downloading the document which is an extract of the rules of procedure established by the Government. It is supplemented by articles, presenting the disciplinary procedure and its modalities of application.
A regulatory code that we integrate into our work ethic "New Place, New Life". We strive to respect these rules and to add value to our clients, one of the keys to the success of our agency NEW PLACE.