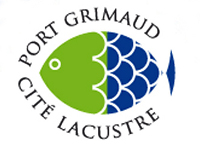 The lake city of Port-Grimaud is one of the finest touristic spot on the French Riviera directly opening on the bay of Saint-Tropez. Port-Grimaud distinguishes itself with a very unique architecture and a marine flair which brought it up to the status of « Little Provencal Venice ».

The lake city of Port-Grimaud is spread over a surface of 90 hectares. Its construction is a smooth equilibrium of 42% watter, 33% gardens and only 25% buildings.

Today Port-Grimaud accounts 2 400 housings and 2 000 moorings harmoniously distributed over 12 islands connected with 14 bridges, 16 porches, 7 km canals, and 14 km piers. It is also an exceptional architecture which allows you to moor your boat directly in front of your living room.

Living in Port-Grimaud also means living the Provence and the sea in a well preserved pedestrian environment. Above all, Port-Grimaud offers a real village lifestyle to its residents and visitors with its stores, its church and its Provencal market rich in flavors.

Port Grimaud is also one of the most visited sites in France with over 500 000 visitors / year.

On September 11th 2002, the lake city of Port Grimaud was registered as a masterpiece of the 20th Century patrimony by the Ministry of Culture. This distinction awards the unique and outstanding architecture of the city and preserves its original aspects for future generations.

"It would be important to preserve the lacustrine aspect of Port Grimaud and to safeguard its serenity from all the agitation which pains modern cities…" François SPOERRY (1912 – 1999)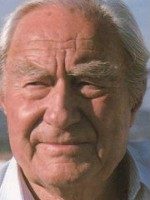 François SPOERRY – The Marine Architect
Finishing 1st at the prestigious "fine-Art" school in 1936, François SPOERRY define itself as a "Marine Architect". In 1962, he discovered a vast and insalubrious marshland, infested with mosquitos, for sale at the heart of the Bay of Saint-Tropez. Despite the fact that this land was of no interest for developers, François SPOERRY understood immediately that he just discovered the future location of the house he always dreamt of as a child while looking at the models of lake cities at the Zurich museum. 

He designed the lake city of Port Grimaud with a strong inspiration of popular Mediterranean architecture which integrates perfectly this urbanization into the landscapes. It took 3 years of administrative paper work in order to obtain the necessary building permit on June 14th 1966, and start the construction on October 2nd 1966. The first houses were completed on July 1967, and so started life in this marine village.

Born on December 28th 1912 in Mulhouse, François SPOERRY passed away on January 11th 1999. He now rest forever in the church of Port Grimaud.
Sources
Association Syndicale des Propriétaires de PORT GRIMAUD 1 – www.port-grimaud.fr
« Les Incontournables – Grimaud & Port Grimaud » – Editions BAVAR – Spécial été 2010
« Terre de Provence » – Juin 2011
« Carre Voile n°5 – Special Port Grimaud » – Juin 2006
« Port Grimaud » – Jacques BRETTEVILLE – Editions Ouest-France – 1985
« Port Grimaud » – Roger ROUDEAU & Yves LHERMITTE – 2008