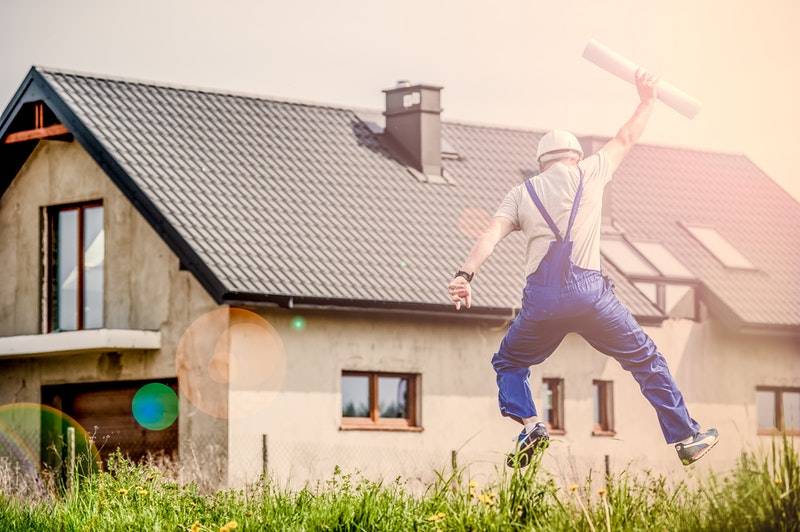 Historically, borrowing rates for a Real Estate purchase in 2019 are at their lowest stage.
In ten years, the cost of credit has been divided by five, and twice in five years.
According to the calculations of the Housing Credit Observatory / CSA, the borrowing capacity of the French has jumped 40% in a decade.
Here are the different loans you can use in France, case of Real Estate purchase project:
Depreciable / classic loan
Beneficiaries: all borrowers
Amortizable: yes, monthly repayment of borrowed capital + interest
Taxation: in rental, possibility of deducting its rental income
Duration: from 5 to 35 years
Condition: 10% to 20% of personal contribution
Infine loan
Beneficiaries: investors wishing to finance
Depreciable: no, repayment of the capital borrowed in one payment at the end of the loan and monthly payment of interest
Taxation: Interest deductible from income received in connection with a rental investment
Duration: from 5 to 20 years
Condition: to be able to prove the solidity of its situation in the years to come
Zero rate loan – PTZ
This loan is complementary to a home loan. This loan can only be financed by the full purchase price of the property.
Beneficiaries: primos-accents
Dampable: yes, first period of 5 to 15 years: none
2nd period: monthly repayment of borrowed capital
Duration: from 20 to 25 years
Condition: not having been master of your principal residence during the 2 years preceding the loan application, and having income not exceeding a certain level
Bridge loan
This credit is used to finance a new home while waiting to sell another home. The bank advances between 50 and 80% of the value of the property.
Beneficiaries: owner of a property for sale
Depreciable: no, repay the capital
Duration: from 12 months to 24 months
Condition: present guarantees (mortgage, lien of lender or surety)
Buy-Resale loan
This credit is used to finance a new home while waiting to sell another home. Unlike the bridge loan, the bank will buy back your current loan and combine it with your new loan.
Beneficiaries: owner of a property for sale
Amortizable: yes, monthly repayment of borrowed capital + interest
In addition to any home loan options, the borrower can receive big benefits from their bank if they commit to migrating all their accounts to the same bank.
Real Estate remains a long-term investment that the French favorize despite the price. Acquiring a property is often accompanied by a request for a bank home loan.
However, underwriting a home loan requires a complete file in order to benefit from the best rate.
 Refine your request
To present yourself and ask for a home loan, it is better to well prepare your request in advance with a professional because you can save several months of paperwork.
When you have described your Real Estate project, it is time to get into the administrative and financial part of your research.
Pay off your consumer credits and make sure you do not show any more overdrafts. Be sure to show that you are good at managing your budget. Reassure your savings capacity by regularly placing your money in a saving account.
Present in a favorable light your situation by constituting the requested parts which prove your stability. For example permanent, seniority, savings. If you can make an initial contribution of 25% at least.
The elements that will have to be highlighted are : Your young age, your professional potential, and your complementary income which are elements on which it is necessary to support for constituting a strong request.
Evaluate your initial intake
It usually takes 15 to 20% of the price of the property on the initial amount. This is a key element to build your loan report. Your chances can be reduced without this determining element and even being refused in case of they do not offer you a higher rate.
Unless you make big money, and you can repay the loan very quickly, your credibility is less.
You must present a level of income (including your tax returns, pay stubs, bank statements and credit history) in line with your Real Estate Project.
Note that the maximum monthly payment on the repayment of your home loan will not exceed one third of your income. Unless your earnings are significantly higher. In this case, the monthly payments can go up to 40% of the income.
Multiply your interlocutors
You must fill your application with several banks to obtain the best loan possible. Start three different banks would allow you a good comparison.
In order to benefit from the best proposal, you should submit the offers to your interlocutors. You could receive other possibilities even more offering.
You have the option of using the services of a broker who will help you to make a comparison and negotiate a rate of the most advantageous with the banks with which he used to collaborate. He will be competent to evaluate the various proposals and advise you about your situation.
The many possible options are flexible for a credit at an easily refundable rate. And the broker knows the nuts and bolts of banking and operational creditors.
It will save your time, your money and get the most suitable proposal depending of your heritage situation.
Negotiate your insurance
To get a Real Estate loan requires to subscribe to a delegation of insurance borrower. Know that you are not obliged to choose the insurance offered by your bank. The level of guarantee must still be identical to the lending institution.
Make sure you choose well your insurance because if it proves too high, you risk losing a lot. And the borrowing rate will no longer be advantageous.
It is good to ask for several quotes in order to choose the most advantageous option.
The role of the broker may be considered here in order to carry out this support in your efforts.
Today, home loan has never been so attractive. Rates have been steadily declining and have never been so encouraging to use a loan. Indeed, since the end of 2016, rates have never been so low. According to the brokers, within a single month the rate is down by 0.4% (for example between March 2016 and April 2016).